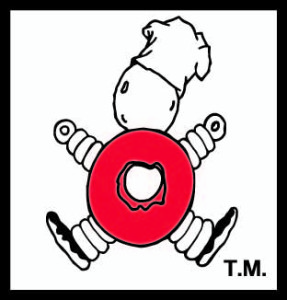 Fast Eddie's Restaurant and Ice Cream Stand is a family owned, seasonal stop with cooked to order food, delicious bakery items and ice cream stand in Brattleboro, VT. Our family has been in the food service industry for over 40 years. We opened Fast Eddie's in 2008 and since then have become a Brattleboro icon, drawing customers from near and far.
So what is Fast Eddie's? Imagine, for a minute, a row of hot, fresh donuts, hanging on a dowel, dripping with warm glaze. That is a donut, the delicious inspiration for our logo. But Fast Eddie's is so much more than Donuts. We serve over 35 flavors of some of the best homemade and regional ice cream available and feature the creamiest creemees aka soft serve around. We also offer a full menu with burgers, fries, lobster rolls, fried clams, onion rings and fried haddock or cod.
"Fast Eddies" symbolizes the start and end of summer for many in the community and the picnic tables make for an enjoyable place to relax and enjoy your favorite Fast Eddies food and ice cream.
Come by Fast Eddie's and let our family serve yours.